Hall of Fame
The Scottish Claymores recognised performance, effort and dedication to the Scottish Claymores. Players were voted in through a process involving nominations from fans followed by a vote by fans and members of the media.
Inducted in 2006:

Scott Couper, WR
Robert Flickenger, DE
Rob Hart, K
Steve Livingstone, General Manager
Craig Nall, QB
Scott McCready, WR
Chris Ward, DE

Inducted in 2004:

Joe Andruzzi, G
James Fuller, DB
Dante Hall, WR
Duane Hawthorne, DB
Paul McCallum, K
Barry Sims, T
Barry Stokes, T
Jim Tomsula, Coach
Will Wilson, General Manager
The Cheddarheads, Fans

Inducted in 2003: Inducted in 2002: Inducted in 2001: Inducted in 2000: Inducted in 1999:
×
Jim Ballard
Quarterback
Inducted in 2000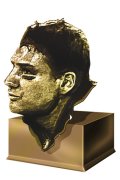 When starting quarterback Steve Matthews was injured during the 96 season, the Claymores called upon Jim Ballard. Jim stepped out of the shadows and led the team to victory in World Bowl 96. After a season with the Buffalo Bills, Ballard returned to the Claymores in 1998, finishing his Claymores career as the second leading passer of all time with 2,212 yards. Number: 13
Height: 6-4
Weight: 225
Birthdate: 16/4/72
College: Mount Union
How Acquired: NFL Bills
Years Played: 1996, 98
×
George Coghill
Safety
Inducted in 1999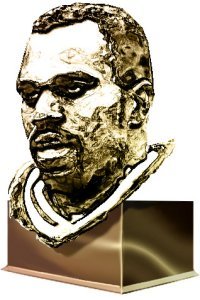 A central figure at the heart of the defense, No.34 holds numerous Claymores records including most career tackles made (183); most solo tackles (167); most solo tackles in one season (61 in 1996); most tackles in a single game (13 at Frankfurt Galaxy in 1995); most assisted tackles in a career (16); most career interceptions (seven); most interceptions in one season for the Claymores (five in 1996); most career yards gained from interceptions (166) and most touchdowns scored from interceptions (two).
George was signed by the Denver Broncos after the 1997 season and has picked up two Super Bowl rings with the Mile High Club.
Described as one of Denver's players of the future, Coghill has signed a new five-year deal with the Broncos.
Number: 34
Height: 6-0
Weight: 195
Birthdate: 30/3/70
College: Wake Forest
How Acquired: D13-95
Years Played: 1995-97
×
Dameyune Craig
Quarterback
Inducted in 2002

On the 22nd of May 1999, Dameyune Craig threw for more yards in a single game than anyone else in NFL history. Craig notched up 611 passing yards during the Claymores' 42-35 victory over the Frankfurt Galaxy - a feat so memorable his game shirt was put on display at the Pro Football Hall of Fame at Canton, Ohio.
Craig also holds the Claymores records for most passing yards in a season (2,932) and most touchdowns in a season (21).
He was drafted to the NFL Europe League by the Carolina Panthers and although he unfortunately didn't make the breakthrough in the NFL he will always be fondly remembered by gridiron fans in Scotland.
Number: 2
Height: 6-1/1.85
Weight: 200/90
Birthdate: 19/4/74
College: Auburn
How Acquired: NFL Panthers
Years Played: 1999
×
Jim Criner
Head Coach
Inducted in 2000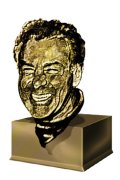 Jim Criner was the Claymores head Coach between 1995 and 200, guiding the club to the final of two World Bowls in that time. His greatest triumph came in 1996 when he led his team to victory over the Frankfurt Galaxy to secure the Claymores' first World Bowl Championship in front of almost 40,000 fans at Murrayfield. His last game in charge was against Rhein Fire in 2000, when the Claymores lost narrolwy 13-10 at the Waldstadion in Frankfurt.
×
Purvis Hunt
Guard
Inducted in 2000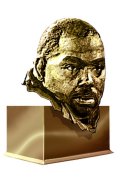 Man mountain Purvis Hunt was a mainstay of the Claymores offensive line for three seasons and quickly became a fan favourite. During the World Bowl winning season in 1996, Hunt was recognised for his contribution when he was named to the All-World League team.
Number: 13
Height: 6-4
Weight: 383
Birthdate: 25/11/70
College: Mississippi State
How Acquired: NFL Oilers
Years Played: 1996-98
×
Sean LaChapelle
Wide Reciever
Inducted in 2000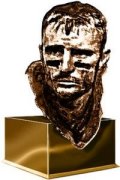 Allocated from the Kansas City Chiefs, SEAN LaCHAPELLE starred with the Claymores as a wide receiver during the 1996 season. During that campaign he recorded an impressive 47 catches for a stunning 1,023 yards (most in a World League season) and a League record average gain of 21.8 yards and seven touchdowns, ranking him second in Claymores All-Time receiving statistics.
LaChapelle was robbed of a chance to star in the World Bowl when injury forced him out of the game in the first half. He returned to the Chiefs where he helped take Marty Schottenheimer's side into the playoffs. Sean has now retired from football.
Number: 88
Height: 6-3
Weight: 205
Birthdate: 7/29/70
College: UCLA
How Acquired: NFL/Chiefs
Years Played: 1996
×
Yo Murphy
Wide Receiver
Inducted in 2002

Arguably no player, with the exception of national receiver Scott Couper, has enjoyed as warm a relationship with Claymores fans as Yo Murphy.
The popular little receiver played three years for the Silver and Blue - 1996, 1997 and 1999. He was a key player throughout the 1996 campaign and his three-touchdown performance in the world Bowl that year was truly outstanding. He connected on scores of six, 16 and 71 yards and helped the Claymores to victory over Frankfurt Galaxy at Murrayfield. Unsurprisingly, Murphy was named MVP that afternoon.
He returned to the Claymores the following year, then again in 1999 and remains the Claymores' all-time receiving leader with 1,609 yards and 11 touchdowns.
Murphy went on to star with the St Louis Rams as receiver and kick off return specialist and was the first player to touch the ball at Super Bowl XXXVI in New Orleans, but unfortunately his Rams lost to the New England Patriots. At the end of the 2002 season he signed a two-year contract with the Kansas City Chiefs.
Number: 83
Height: 5-10/1.78
Weight: 187/86
Birthdate: 5/11/71
College: Idaho
How Acquired: D3-96
Years Played: 1996, 1997, 1999
×
Marco Rivera
Guard
Inducted in 2003

The Scottish Claymores may have failed to follow up the success of their 1996 World Bowl triumph at Murrayfield, but 1997 still yielded a star in Marco Rivera.
The Guard is still fondly remembered by fans from the team that only narrowly failed to capture their second World Bowl appearance, finishing the season with a 5-5 record.
Rivera was a sixth round draft pick allocated by the Packers and put his experience in the NFL Europe League to good effect.
He is now an eight year veteran at Lambeau Field and, to the end of the 2002 season, had started 66 of the team's previous 67 games (including three play-off contests) - the longest current streak among the Packers Offensive line.
Rivera also won a place at Pro Bowl in February 2003 and, with Kansas City Chiefs' receiver Dante Hall, became the first former Claymores honoured in such a way.
Rivera, proud of his Hispanic roots, is also a keen charity worker. In May 2002 he served as one of five NFL player representatives at a White House Cinco de Mayo celebration as a guest of President George W Bush and in the same month conducted his fourth youth football clinic in Puerto Rico.
Number: 63
Height: 6-4
Weight: 308
Birthdate: 26/4/72
College: Penn State
How Acquired: NFL Packers
Years Played: 1997
×
Mark Sander
Linebacker
Inducted in 2000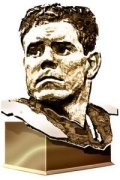 Middle linebacker MARK SANDER was a leading player for the Claymores during the 1995 and 1996 seasons. Leading the defence from the centre of the field, Sander racked up a stunning 95 total tackles, two sacks, four forced fumbles, seven pass defences and six special teams tackles.
An intimidating presence on the field, Sander directed his defensive team-mates and was a pivotal force in helping the Claymores win the World Bowl in 1996.
"Mark has been the most outstanding middle linebacker who has ever played for us and was a great leader for our defence in 1995 and 1996," said Claymores head coach Jim Criner. "A tough, hard-nosed player, he exemplified everything that we look for in a Claymores defensive player."
Number: 54
Height: 6-2
Weight: 232
Birthdate: 3/21/68
College: Louisville
How Acquired: D4-95
Years Played: 1995-96
×
Siran Stacy
Running Back
Inducted in 1999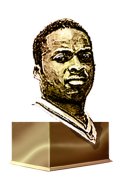 Perhaps no single player has meant more to one World League/NFL Europe League team than Siran Stacy did to the Claymores.
Arguably one of the greatest rushers ever to have played in Europe, his contribution to the Claymores over three seasons from 1995 to 1997 was immense.
The former Alabama star set new League records just about every time he touched the ball and holds court over a batch of the League's top-line statistics including most rushing yards gained (2,350), most rushing attempts (621), most career touchdowns (18) and most all-purpose yards (3,237).
The Claymores' famous No.27 set numerous All-Time club records including most touchdowns, rushing yards, receiving (96 receptions for 728 yards and ywo touchdowns), all-purpose yards, most points scored (110) and most touchdowns in a season (nine).
Number: 27
Height: 5-10
Weight: 195
Birthdate: 6/8/68
College: Alabama
How Acquired: D5-95
Years Played: 1995-97
×
Aaron Stecker
Running Back
Inducted in 2003

It was fitting that Claymores fans voted Aaron Stecker into the Hall of Fame on the eve of his greatest career achievement, when he helped the Tampa Bay Buccaneers win their first Super Bowl with a 48-21 rout of the Oakland Raiders at the Qualcomm Stadium in San Diego on January 26, 2003.
Running back Stecker played with the Claymores in the 2000 season and led them to World Bowl, where they lost narrowly to Rhein Fire in Frankfurt.
Over the course of that memorable campaign, in which the Claymores finished 6-4, Stecker rushed for 774 yards and seven touchdowns and boasted 276 reception yards and four touchdowns. Unsurprisingly, he was named the NFL Europe League Offensive MVP for his exploits.
Stecker returned to his allocated team, the Bucs, and quickly cemented his place on the roster by learning the intricacies of special teams, where he has made a significant impact since, including a kick-off return of 86 yards against the New Orleans Saints in December 2001, the longest in Bucs' history.
Number: 27
Height: 5-11/1.55
Weight: 205/93
Birthdate: 13/11/75
College: Western Illinois
How Acquired: NFL Buccaneers
Years Played: 2000